A man spent three years producing a replica of "KITT" car from the 1980's television show "Knight Rider."
Sponsored Links:

The man started with a 1991 Trans Am GTA, then changed the fenders and hood, and installed a Season 1 dash. He stated that he had owned 15 or 16 Trans Ams before deciding to take on the task of creating a KITT replica.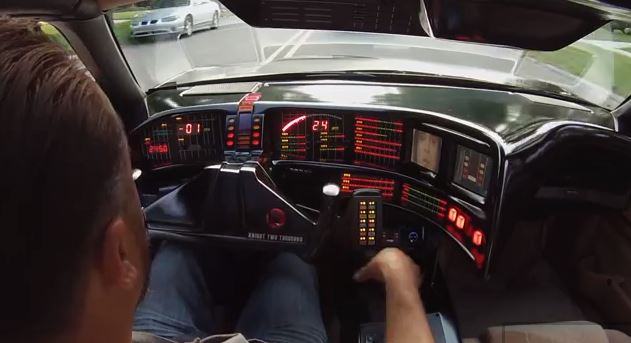 The dash was found on ebay from someone who had previously created a similar car. He said the car receives a lot of attention and he allows fans to get inside check it out.
Knight Rider ran from 1982 to 1986, starring David Hasselhoff. "KITT" was an acronym for "Knight Industries Two Thousand."
Watch a video of the car here: