"Little Crooked House" in Sopot Poland was inspired by the works of Polish artist Jan Marcin Szancer.
Sponsored Links:

A Polish building known as "Krzywy Domek" or "little crooked house" is a distorted-shaped building in Sopot, Poland. It was built in 2004 and is part of a shopping center.
It was designed by Szotyńscy & Zaleski, inspired by the fantasy illustrations by artist Jan Marcin Szancer.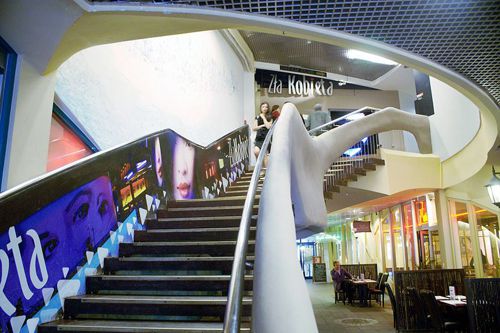 The house is a tourist attraction and ranked #1 on a list of the 50 strangest buildings in the world.
Sources
50 Strange Buildings of the World (Village of Joy: September 4, 2008)
'Crooked House' In Sopot, Poland Is Like A Children's Book Come To Life (Huffington Post: April 10, 2013)