A German woman named Thea Alba was known as "The Woman With Ten Brains" because she could write all ten fingers simultaneously.
Sponsored Links:

Alba, who became famous in the 1920's, also performed a trick in which we wrote with both hands, both feet, and her mouth at the same time. She could also write in different languages at the same time.
A popular trick, as seen below, shows Alba spelling Tokio with her left hand, Rome with her right hand, London with one foot and Rome with another foot.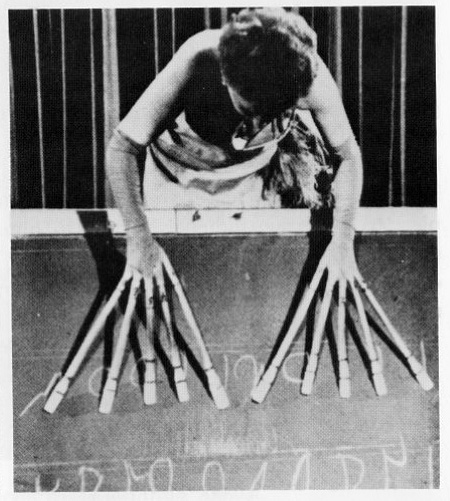 Sources
The Pocket Guide to Magic (Bart King: 2009, p118)
The Encyclopedia of Weird (Sheila De La Rosa: 1998, p76)